Home
2015 General Meeting
Thank you letter (PDF)
Thanks to 2015 Donors:
Brent Bixler: Avocadoes
Ocean Imaging: (2) 1 month free Sea View Services
Westport Seafood: 5 Certificates, each redeem 100 scoops of live bait.
Trident Seafoods : 1 pair of sweatpants, 1 sweatshirt, 2 hats
Holiday Inn Bayside : 1 round of drinks for up to 4 people, 2 appetizers.
Jack & Natalie Webster: 2 Custom wood Gift Baskets of American Tuna, American Tuna T-shirts, and Scampis.
Furuno : 30 Furuno Golf Towels
AAFA :1 XL Sweatshirt, 2 XL Shirts
Masco Petroleum: 2 Gift Certificates for 50 gallons of diesel
Marine Group: Free Haul Out for a vessel up to 300 tons.
Clipper Oil Company: $100 Gift Certificate to Ruth Chris Steak House
Chuck's Seafoood: Tuna Gift Bag
Universal: $250 NordstromVisa Gift Card / Gift Basket
Englund Marine: Shirts, Sweatshirts, and Hats
Point Loma Seafoods: 2 $50 Gift Certificates
Carl & Rhonda: Handmade Sea Shell Picture Frame
Global Star USA – SPOT Trace Unit (Value $99.95) bringing to meeting
Andy & Bobby Blocker – Gift Basket
---
AAFA (American Albacore Fishing Association) is a non-profit organization representing commercial pole & line vessels. AAFA seeks to ensure responsible fishery management practices and the participation of vital fishing communities. It supports education regarding responsible fishing methods and promotes the health benefits of tuna consumption along with environmental benefits of sustainable fishery practices. AAFA strives to ensure the economic viability of pole & line fisheries now and into the future.
Video: "A Fisherman's Perspective"
2015 Board of Directors

Tim Thomas
President

Carl Nish
Vice President

Jack Vantress
Treasurer

Jack Webster
Secretary
2015 Board Members
| | | | | |
| --- | --- | --- | --- | --- |
| Eric Hopfer | Paul Hill | Bobby Blocker | Skip McMaster | Matthew O'Donnell |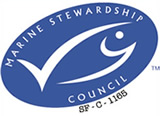 AAFA was the first MSC Certified Pole & Line Tuna Fishery
AAFA has been awarded the Marine Stewardship Council's coveted eco-label for sustainable fishing. Products from the AAFA tuna fishery may now carry the Marine Stewardship Council eco-label which will distinguish it as a certified sustainable and well-managed fishery. This is the first tuna fishery in the world to receive the accolade. (
Full Article
)
---